Pigeon shooting
Scotsport offers challenging pigeon shooting on various estates and farms in Northeast Scotland (Angus, Perth & Aberdeenshire) covering more than 15.000 hectares of superb pigeon areas.
During the spring months, in particular late February to beginning of April and again in the late summer August/September, vast numbers of pigeons gather and can provide some extremely challenging shooting with bags exceeding 80 or more pigeons in one day, depending on the weather conditions.
Best time for pigeon shooting in Scotland:  
late February to beginning of April & late July to middle of September.
Open shooting season: All year
4/5 guns per party.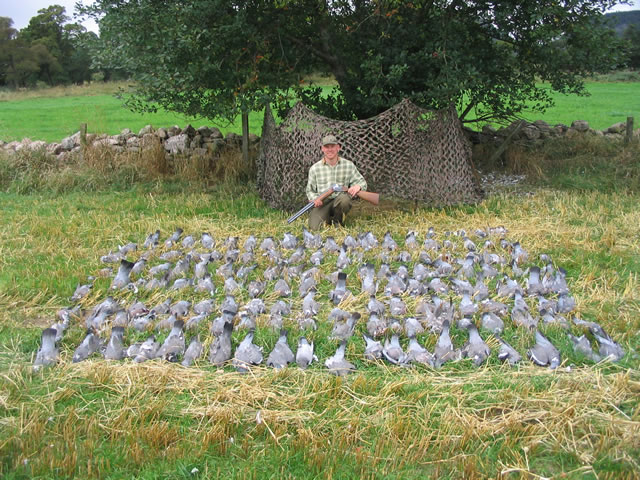 Scotsport's Pigeon shooting locations